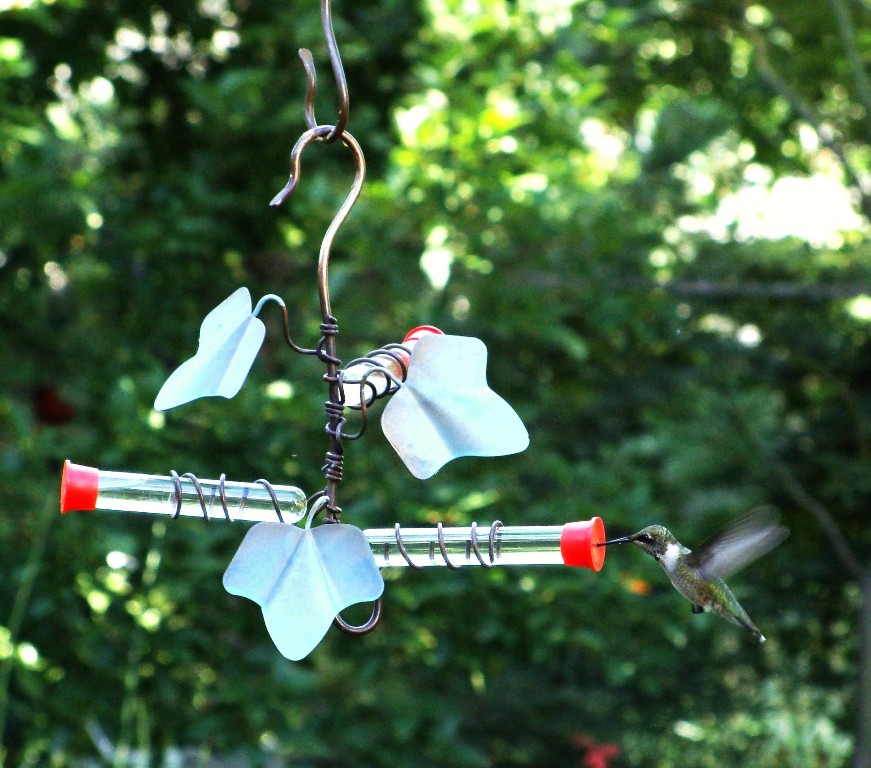 Adorned with beautiful copper ivy leaves, this 3 test tube hummingbird feeder is our most popular hummingbird feeder, year after year. It's easy to handle, easy to use and easy to clean. Plus, the design is such that it can not drip!
Sale Prices at $24.99 (Regular Price $29.99)
Huge 32oz. capacity. Base separates for easy cleaning. Developed in Texas where hummingbirds are king!
Sale Priced at $17.99 (Regular Price $21.29)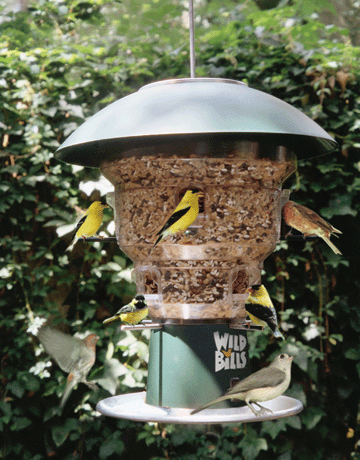 Train animals to stay away. Mild, harmless correction eliminates the need for poles and baffles. Birds are not affected due to their physiological makeup. Huge 10 lb. bird seed capacity.
Sale Priced at $124.99 (Regular Price $139.99)
We carry the entire line of original window fly through magnets, they look like they are flying through glass. Great for home, camper, or work. Make a great, unique gift, each one comes in it's own gift box.

Sale Priced at $8.99. (Regular Price $9.99)